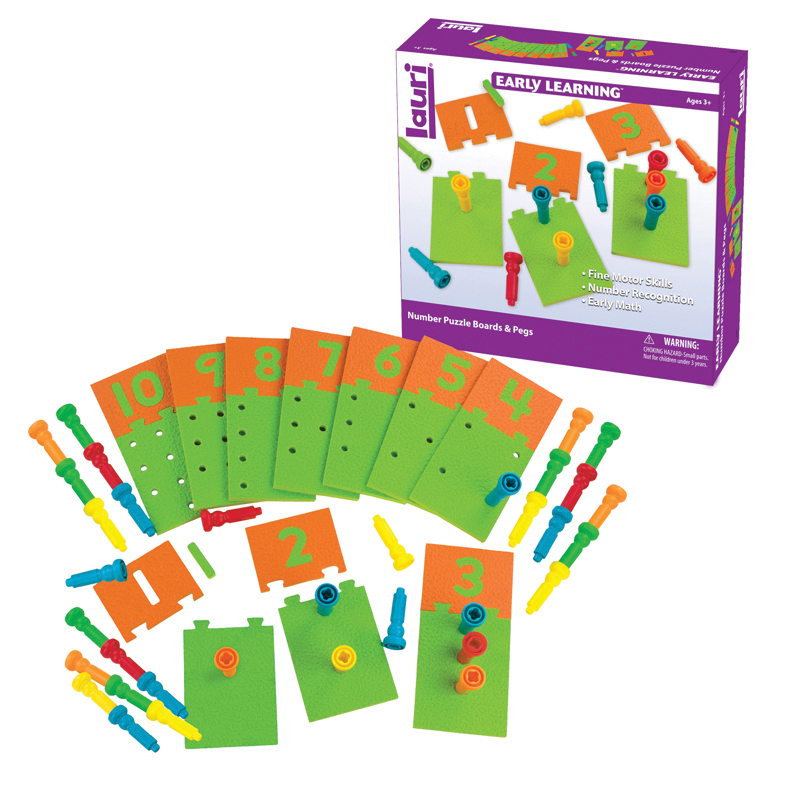 Its sturdy foam 1 to 10 puzzle pieces that offer lots of self-correcting pincer-grasp activities for my 3yo. My infant grabbed a few pieces and chomped on them and thankfully was not able to rip off a piece...so I'm happy with the sturdy factor and the nice large no-choking size of the pegs.
The number itself pops into the top piece, then that piece attaches to the bottom piece where the corresponding number of pegs pop into.

Some things we're doing:
1. Put the number where it fits in the top tile.
2. Count out the pegs as you put them in the holes in the bottom tile
3. Attach the top tile to the corresponding bottom tile.
4. Arrange the tiles from 1 to 10.
5. Least to greatest/greatest to least.