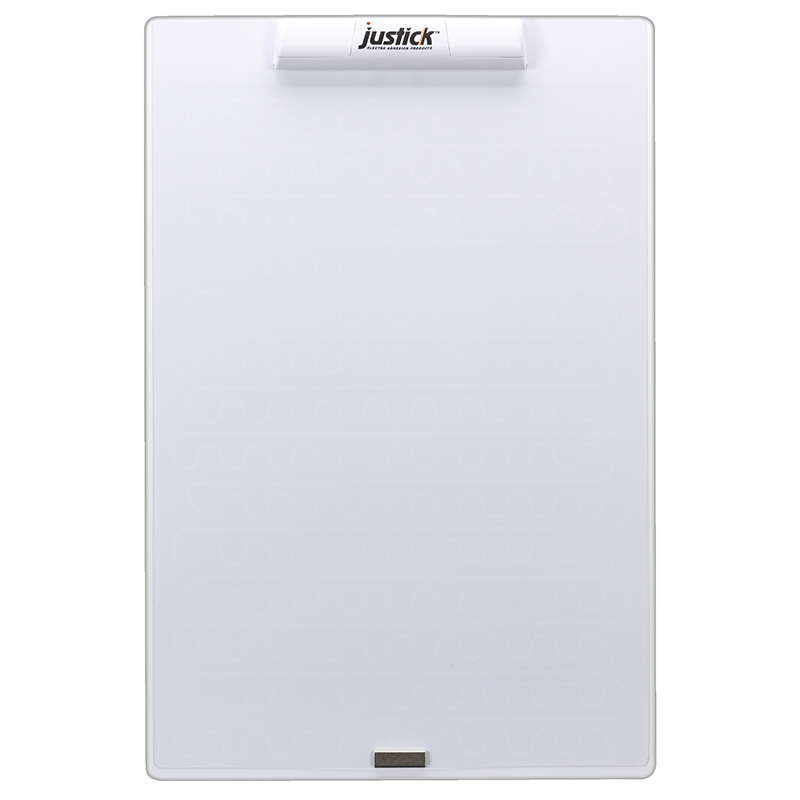 Been using the Justick as a bulletin board for several weeks now, and it has been very good as a boost to my short-term memory, offering a place for me to post material in my workspace without the need for post-its or pushpins and a corkboard.

I put up various to dos, references for active projects, and reminders on it. The ability to simply stick something on it and have it hang there gives it a nice utility that is similar to, but different than, that offered by a standard corkboard, and unlike post-its, most hang on it firmly with no worries about slipping off after a week or two. Some things simply are too thick and heavy for it, so don't try to hang very heavy cardstock or multiple pages on it - it's simply not designed for that. The battery life has been surprisingly strong, and if you need to change the batteries, you simply pull everything off and put it back on again.

Bottom Line? If you're going to hang calendars, thick cardstock, or printouts with a long lifespan, and you have a bulletin board, then you should use that, not this. But if you have an active, changing schedule, whether for work or for family, the Justick board is sure to get a lot of use.