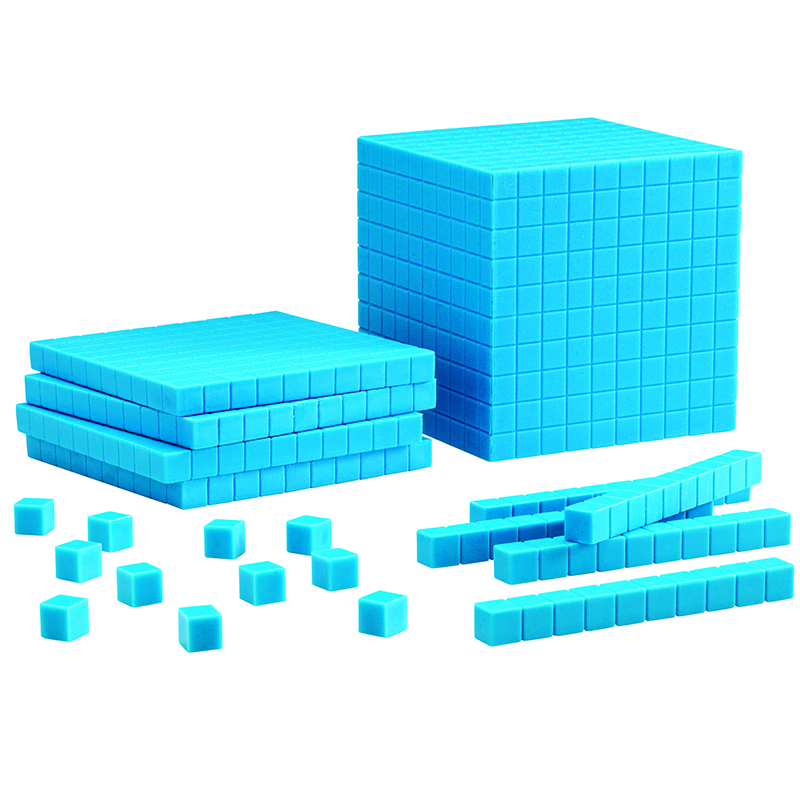 Oddly, the exact contents of this kit were not listed in the description when I ordered it, so I'll include the details here in case anyone else has the same issue.

100 base ten units
50 base ten rods
10 base ten flats
1 base ten cube
1 base ten revised edition grades 3-6 book (107pgs)

The individual units are 1cm cubes, and weigh aprox. 1g, both of which are helpful in getting my kids to become more familiar with those forms of measurement. I'm very pleased with this kit.